Krachtige vervoersmiddelen
Rijbewijs B
Alles is omniumverzekerd
Een paardenvrachtwagen met mobilhome in Oost-Vlaanderen
Een paardenvrachtwagen met mobilhome kunt u nu huren bij Paardentransport Hillaert Kurt in Sint-Kruis-Winkel, nabij Gent in Oost-Vlaanderen. Wij verhuren als paardentransportbedrijf een divers aanbod aan krachtige trailers waarmee u zonder problemen uw paarden kunt vervoeren en veilig op hun bestemming brengen. Een paardenvrachtwagen met mobilhome is bij ons in Oost-Vlaanderen altijd omniumverzekerd en is daarbij ook luchtgeveerd. Op die manier bent u gerust wanneer u aan een comfortabele rit begint.
Voor vragen neem nu contact met ons op!
Een paardenvrachtwagen met mobilhome huren in Oost-Vlaanderen
Naast een paardenvrachtwagen met mobilhome verhuren wij in Oost-Vlaanderen ook andere voertuigen voor paarden. Denk maar aan een paardentrailer met of zonder trekhaak of een paardencamionette met een hengsten-uitvoering. Al onze vervoersmiddelen kunt u besturen als u in het bezit bent van een rijbewijs B. De trailers die wij verhuren zijn van het merk Renault en zijn omgebouwd tot paardenvervoer door Barbot of Theault.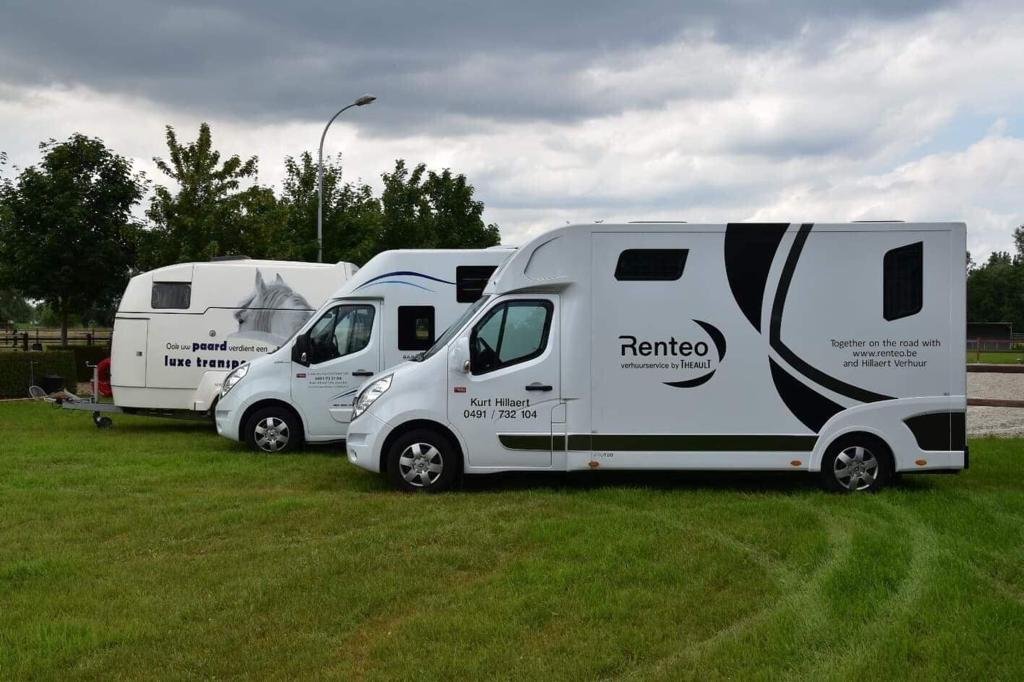 Informeer naar de mogelijkheden
Als u interesse heeft in het huren van een paardentrailer met mobilhome, kunt u bij ons terecht in Oost-Vlaanderen. Wij verhuren onze trailers altijd aan een voordelige prijs die afhankelijk is van het model dat u kiest, de periode waarin u het voertuig nodig heeft en het aantal kilometer dat u moet afleggen. Vraag vrijblijvend meer informatie via het online contactformulier op onze homepagina. Als u nog specifieke vragen heeft, bel dan naar 0491 73 21 04 of mail naar kurt.hillaert1@telenet.be.
Stel hier uw vraag of vraag gratis uw offerte.