Krachtige vervoersmiddelen
Rijbewijs B
Alles is omniumverzekerd
Een paardentrailer van Barbot huren
Heeft u interesse om een trailer van Barbot te huren om uw paarden te vervoeren? Paardentransport Hillaert Kurt in Sint-Kruis-Winkel, nabij Gent, kan u helpen. Wij verhuren verschillende paardentrailers waarmee u kunt rijden als u beschikt over een rijbewijs B. Onze voertuigen zijn omniumverzekerd en zijn van uitstekende kwaliteit. U kunt erop rekenen dat u uw paarden veilig kunt vervoeren. Bij de wagens van Barbot die u bij ons kunt huren, is er ook nagedacht over uw rijcomfort. Zo kunt u zorgeloos aan uw rit beginnen.
Voor vragen neem nu contact met ons op!
Een aangepaste paardencamionette van Barbot huren
Bij paardentransport Hillaert Kurt kunt u terecht voor het huren van diverse voertuigen van Barbot die helemaal omgebouwd zijn tot paardentrailers. Wij verhuren camionettes voor het vervoer van paarden, maar ook paardenvrachtwagens met mobilhome en camionettes met hengsten-uitvoering. Onze wagens zijn van het merk Renault en zijn door Barbot volledig klaargemaakt zodat u veilig met uw paarden de weg op kunt.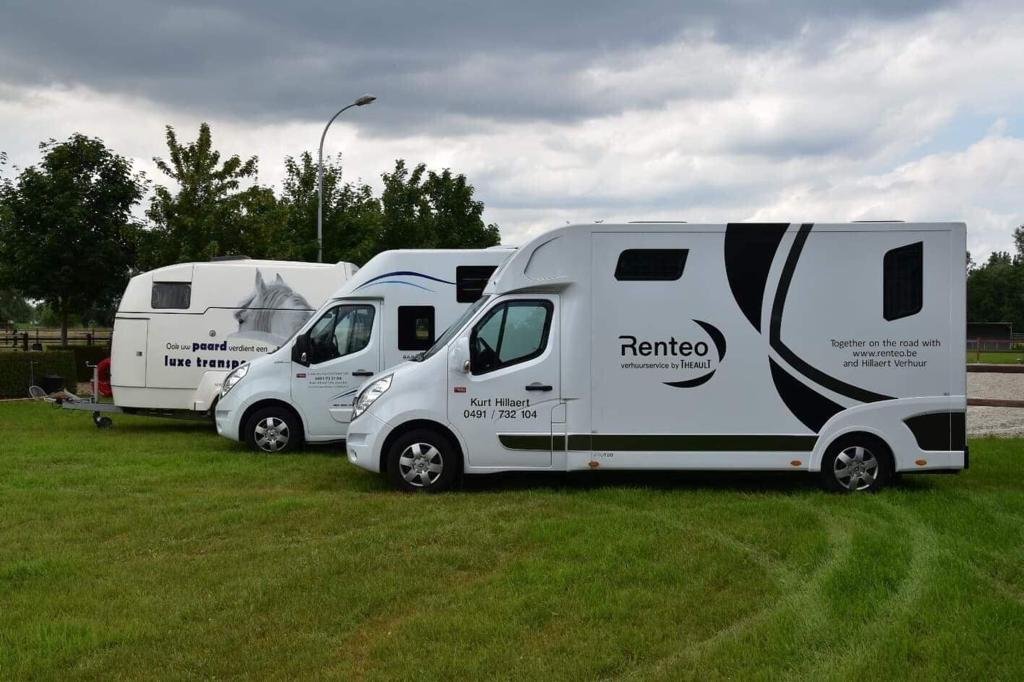 Informeer nu naar onze trailers van Barbot
Heeft u interesse om een paardentrailer te huren? U kunt onze voertuigen gebruiken voor een dag, een weekend of een langere periode. De tarieven hangen altijd af van welk model u huurt, de periode van verhuur en de kilometers die u ermee rijdt. Vraag meer informatie via ons contactformulier op de homepagina, bel naar 0491 73 21 04 of mail naar kurt.hillaert1@telenet.be.
Stel hier uw vraag of vraag gratis uw offerte.